It's funny the things we turn to and find fun when we have a lot of time on our hands.
The recent lock down has shown me a thing or two about how deeply rooted some things are within me. These are things old, familiar and perhaps prove that the apple doesn't fall far from the tree. From as far back as I can remember there was work to be done, wood to be stacked, maple sap to be collected and food to be grown.
The first thing is chainsaws.  Yes, chainsaws.  My father was a logger in his younger years, turning to running a saw mill as he felt there was great profit to be made, more stability to be had and longevity available.  AS the son of a logger, I was splitting wood and driving tractor by age twelve and running a chainsaw by age fourteen.  My dad was the master of the splitting maul, always winning at local carnivals where there was a bell to be rung.  He taught me well and to this day my accuracy is excellent.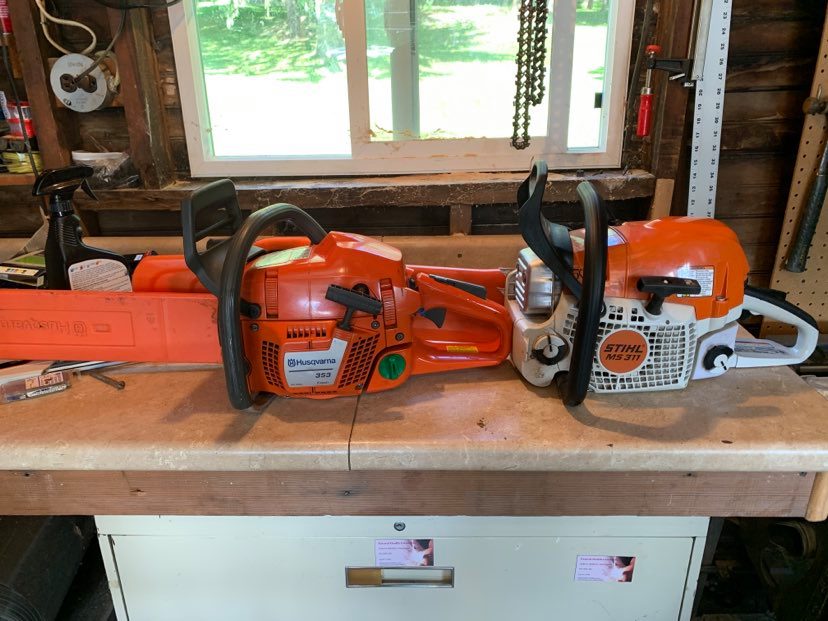 Chains saws were always in the picture. He had big, very big McCulloch saws purchased from the local hardware. These things were so big (and before the days of compression release) I was not big enough even at age sixteen to start one! Often he would start the saw for me and off I would go, leaving it running until I was done (or it ran out of gas).
The bane of my existence was making a mistake and hitting a rock to dull the chain.
My dad was an expert with sharpening chains as well. AS a logger he would often sharpen chains several times a day so it should be no surprise how proficient he was. The sad thing is that he never taught me any of tricks so here I am later in life still learning how. When I was younger, I thought my chainsaw days were over and I would never have to worry about dull chains. Now, I have found chain saws to be my new hobby; running them, cleaning them and watching numerous YouTube videos on how to sharpen chains. I have gotten better with still more to learn.
I have also taken an interest in gardening, another thing I swore I would never do as an adult. Without exaggeration, we had a one-acre garden when I was growing up in addition to a smaller garden, strawberry and asparagus beds, etc. I hated it all and with a passion.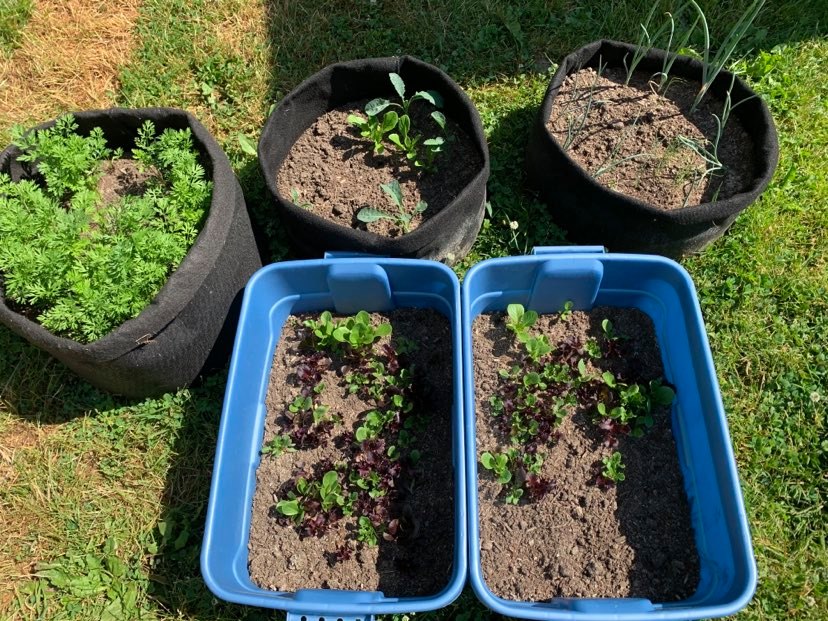 Now with so much time on my hands, I purchased some felt plant bags and am growing some lettuce, carrots and other things just for the fun.  I also put some potatoes in the ground and transplanted some black berry plants.  It is all a grand experiment.  It doesn't really matter how much I get out of it but it is fun watching things grow and takes up some time to water.
Lastly is music. I have several really nice guitars but it seems I have gravitated back to my first Riversong purchased in 2016, a GA special edition. It is an instrument from a simpler time, maple back and sides with a spruce top and walnut fret board. It doesn't have skeletized bracing and is not graduated scale. There are no arm or rib cutouts. It is, however, still one of the nicest guitars I own. Everything is still straight and true and it plays like it did from when I bought it new four years ago.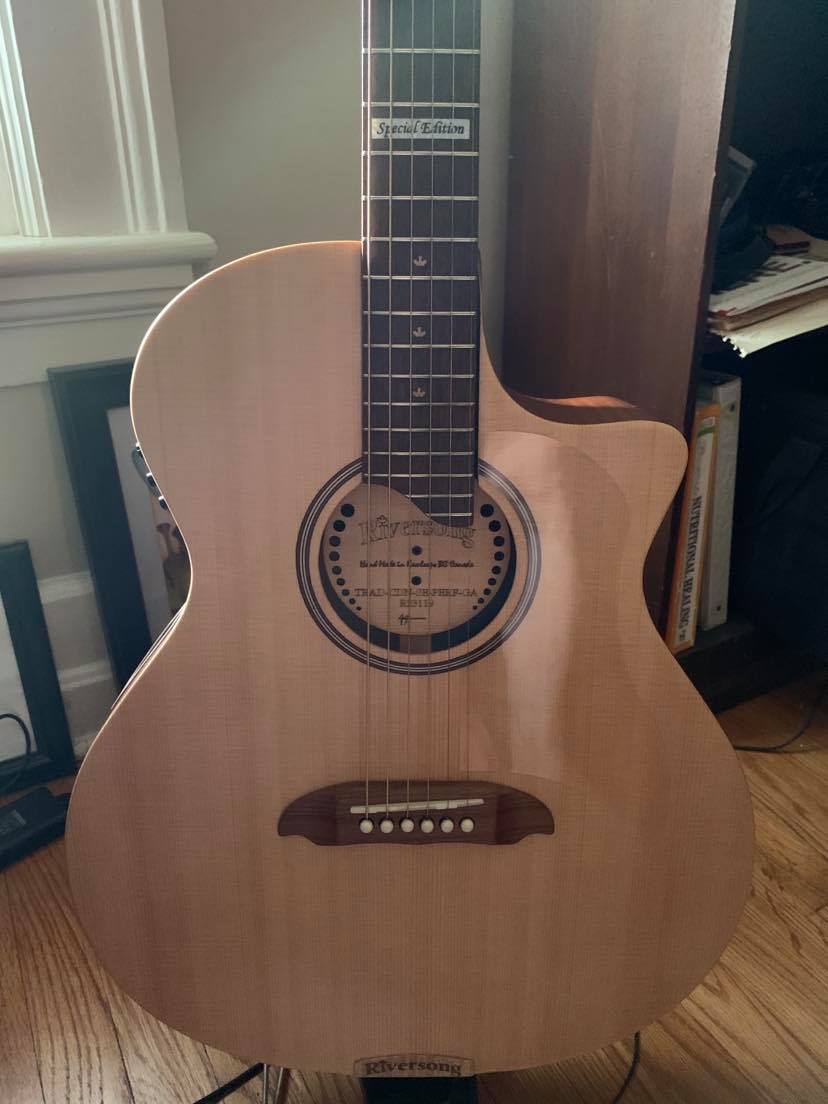 There is something to be said for returning to places, things and experiences of comfort when there is so much turmoil in the world.  Bringing a little past into the present can be a great thing.
What things have you revived from your past?