After many months of not getting on my bike (that is unless you count Zwift) I finally got up the ambition, checked over my road bike, got suited up and headed out on the road. 
My first stop was Clift Park at the end of Skaneateles Lake, right in the village.  I took the obligatory bike photo, the selfie and a couple of the lake.  I thought about how long it had been since a wrote an article (Feb (Feb 5, 2020 to be exact) and wondered exactly what excuse I would give for writing after a three-month hiatus.  I realized I did not have an excuse or at least not a good one.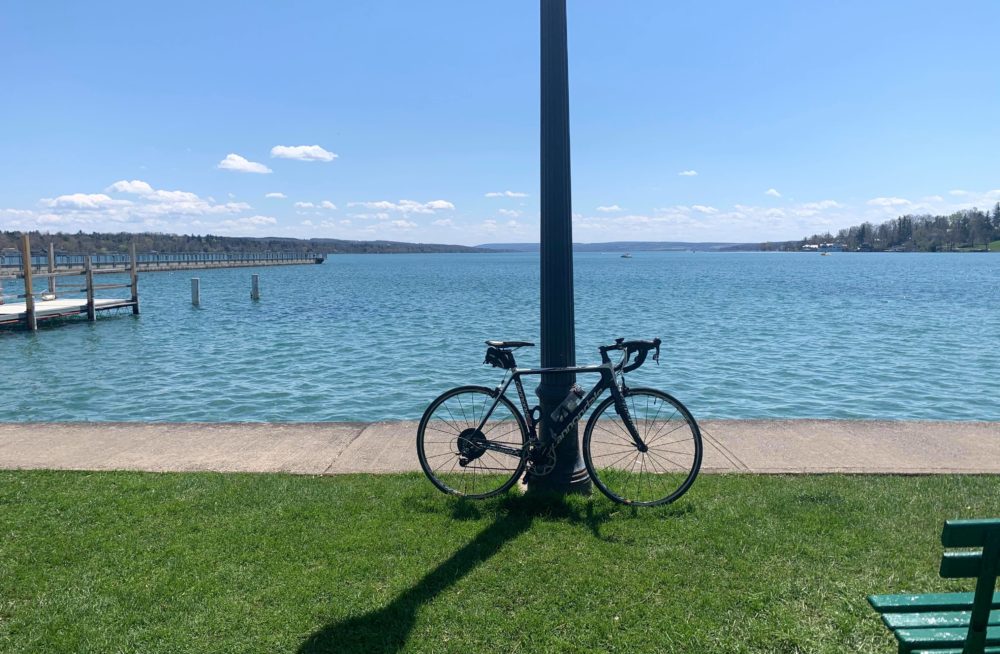 I could blame the state of affairs in the world, the stock market tumble or even negative oil prices. I could blame winter, cabin fever or being too busy, too tired, etc. But if I were to be brutally honest with myself (which happens from time to time) I would have to confess all of that would just be excuses. I might even try to blame writers' block, low motivation, low ambition and lack of inspiration. When It comes right down to it, I have not been writing just because I did not.
Sometimes there really aren't any excuses.  We did not do something  just because we didn't.  Mind you if you are laying in a coma, all your bikes burned up in a fire or you have a broken leg there would be a good reason for not getting out and riding.
But mostly we don't do things because they are not a priority. We always find the time and energy to do the things we really want to do. I should probably add money to that list too!
So now that the world is starting to come out of its shell, what is that task or project you have been putting off and not getting done? What have you not been doing just because?
So, I am taking my own advice (which I don't do often enough) and I am writing.  Enough with the excuses.  It is time to get on with it.